Eco Committee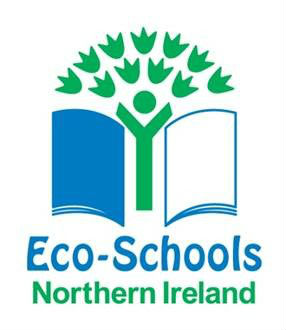 What is Eco-Schools?
Eco schools is an international programme of the Foundation for Environmental Education (FEE), Eco-schools aims to empower students to be the change our sustainable world needs by engaging them in fun, action-orientated learning.
The role of the Eco-Committee

The Eco-Council is tasked to:
Ensure that the whole school is aware of the Eco-Schools programme.
Take the lead in carrying out the Environmental Review.
Ensure that everyone in the school community is represented in the decision-making process (as far as possible).
Provide a link between pupils, teachers, governors and the whole school community.
Take the lead in delivering the Eco-Schools Action Plan.
St Columban's Eco Committee
In St Columban's we have a hard working Eco-Committee which is made up of pupils and staff. Pupils take the lead within the committee, with staff providing support. Our Eco-Committee have achieved much success since its initiation, having been awarded with its Green Flag in June 2017. This was awarded for the whole school's work on improving recycling in school, promoting biodiversity in our school grounds and promoting self-sufficiency by growing a range of vegetables in our school poly-tunnel. We meet at least once a month to discuss important eco issues within our school.
Who's on the Eco-Committee?
Chairperson: Keeva Whitmore
Vice- Chairperson: Amber McCann
Secretary: Mary-Kate O'Neill
Assistant Secretary: Kate Ryan
Treasurer: Danny Carron
Assistant Treasurer: Jody McGrath
Members:
Orla Kilgallon
Ellie Fraser
Jack Coburn
Alanna Timoney
Pauric Cullen
Everyday roles and responsibilities
Meeting with other pupils and staff to plan how/what should happen around our school and when. For example:
Discussing what is to be planted in the poly tunnel.
How we can reduce waste in/around our school?
Ensuring that recycling bins are emptied on a regular basis.
Making sure that only recyclable material is put into green bins.
Helping out in the poly tunnel/outdoor garden.
Making sure that your classroom and corridor are litter free.
Organising/helping to make gifts for special occasions such as Christmas/Mother's day.
Planning/monitoring how we can reduce energy consumption around the school.
Checking to see if unnecessary lights are switched off to reduce energy waste.
Analysing simple data to reduce energy.
St Columban's Eco-Code
Let's go green as one big team.
Recycle, reuse together- Make our planet live forever!
Let's plant and grow as we go!
Work together for ever and ever, make our school better and better!
Don't give up, let's be tough!
The green team will make the world clean!
St Columban's Primary School Belcoo, Enniskillen BT93 5DS | Phone: 028 66 386286